10/13/2023
The POLAP photo department car has arrived!
What is POLAP thinking? A potential photo shoot of the car, realised with your involvement. It's simple – if you see a car, take a picture of it, send it to us at marketing@polap.lv and get a disposable camera!
We will also publish information about the car rides from time to time, which will be available on our Facebook stories! But don't just rely on these outings. Create your own "opportunities" too! 😊
Photo session (promotion) is valid until 30th of November.
Good luck with the Photo Department car hunt!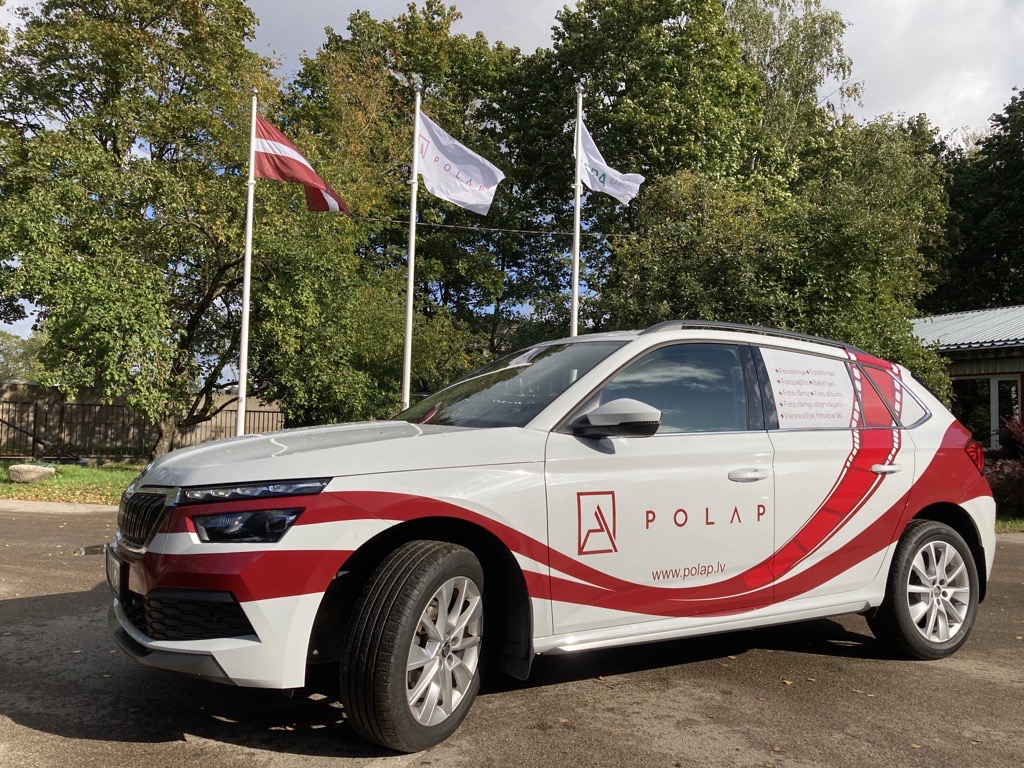 Promotion terms:
The promotion is organised by Poligrāfijas Apgāds SIA (POLAP) (hereinafter – the organiser). VRN: 40003165442; address: 15 Lejupes Street, Riga LV- 1076, telephone 67 620 400; e-mail: polap@polap.lv;
The Promotion is valid from 13.10.2023 until 30.11.2023 or until the prize pool of 20 disposable cameras offered in the Promotion (the "Prize") has expired.
Territory of the campaign: the Republic of Latvia;
The procedures for the Promotion are set out in these Rules. All decisions taken by the organiser during the Promotion in relation to the Promotion shall be final and binding on all participants;
To take part in the campaign, you need:

Take a pictiure of or film the POLAP Photo Department car so that it can be clearly identifieable;
Send the photo or video to marketing@polap.lv;

Participants can enter the promotion once – i.e. they cannot receive more than one prize;

For control purposes, participants may be asked to provide a personal telephone number.

In the event of a suspected sharing of photographs between several entrants, the organiser has the right to withhold the prize from the entrants;
The photographs submitted will only be used to identify the participants and will not be used for further purposes;
Participants who send their photos to marketing@polap.lv agree to all terms and conditions of the promotion;
In case the prize pool runs out, we will announce it on our Facebook page;
Any disputes arising in connection with the promotion shall be settled in accordance with the laws of the Republic of Latvia;
Any complaints regarding the organisation and/or implementation of the promotion must be communicated to the organiser in writing by e-mail: polap@polap.lv or by calling 67 620400;
For more information about the campaign, please contact marketing@polap.lv orfoto@polap.lv.