Inhaker
Get unprecedented graphic possibilities in visual communication with Inhaker. This smart solution allows you to quickly and cost-effectively respond to changes without investing in entirely new constructions. Thanks to the innovative hook system inside the stand, you can attach almost any type of advertising and communication materials.
Inhaker is a multifunctional tool that offers endless possibilities for impressive visual communication. Unprecedented graphic opportunities stimulate creativity and uniqueness. With the hook system inside the stand, almost all possible types of advertising and communication materials can be attached. Using Inhaker, you can create various structures – from stunning displays, counters, and walls to closed spaces. With two or more Inhakers, you can even create complete shelving or presentation walls with light, sound, and images. It can be used both as a supporting structure and as the main centerpiece. Thanks to its sustainable design, Inhaker can be used for years.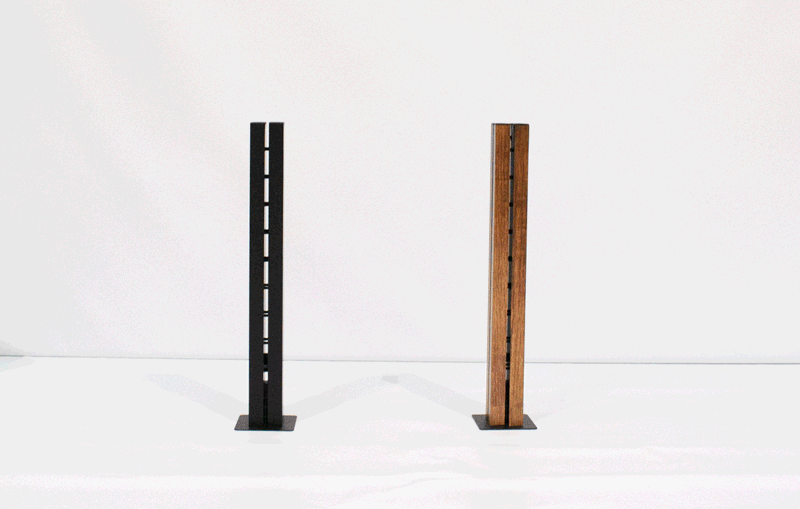 Our offer
Inhaker is a recycled plastic stand consisting of four profiles held together by connectors.
The thickness of communication or advertising materials compatible with Inhaker is max. 10mm. The type and thickness of materials used for visual communication should be chosen based on your campaign objectives. Consider where you plan to install it, the load it will bear, weather conditions, and your allocated budget. A more durable material will be suitable for a partition wall, while a thinner and more economical material may work for directional signs. Thanks to the hook system used for panel placement, the panels will maintain their original shape. With this solution, you can replace expensive materials and use thinner panels for your visual communication needs.
Available in six different sizes:
450 mm,
750 mm,
975 mm,
1950 mm,
2450 mm,
3000 mm.
If you have any questions, contact our sales representatives by writing to materiali@polap.lv or calling (+371) 67 620 871. We will assist you in choosing the most suitable solution for your visual communication needs.
Inhaker Applications:
Inhaker can be used in various applications. Examples include corporate parties, fairs, cultural events, promoting and popularizing new products, company and private events, birthdays, etc. It's an ideal way to attract attention. The stand can be complemented with lighting and sound elements.
For more information about the product, you can read on the manufacturer's website by clicking here.